Join our Accreditation Programme
Improve your platform knowledge, drive deeper insights and unlock new business opportunities with The Data City's accreditation programme, built and hosted specifically for eLearning.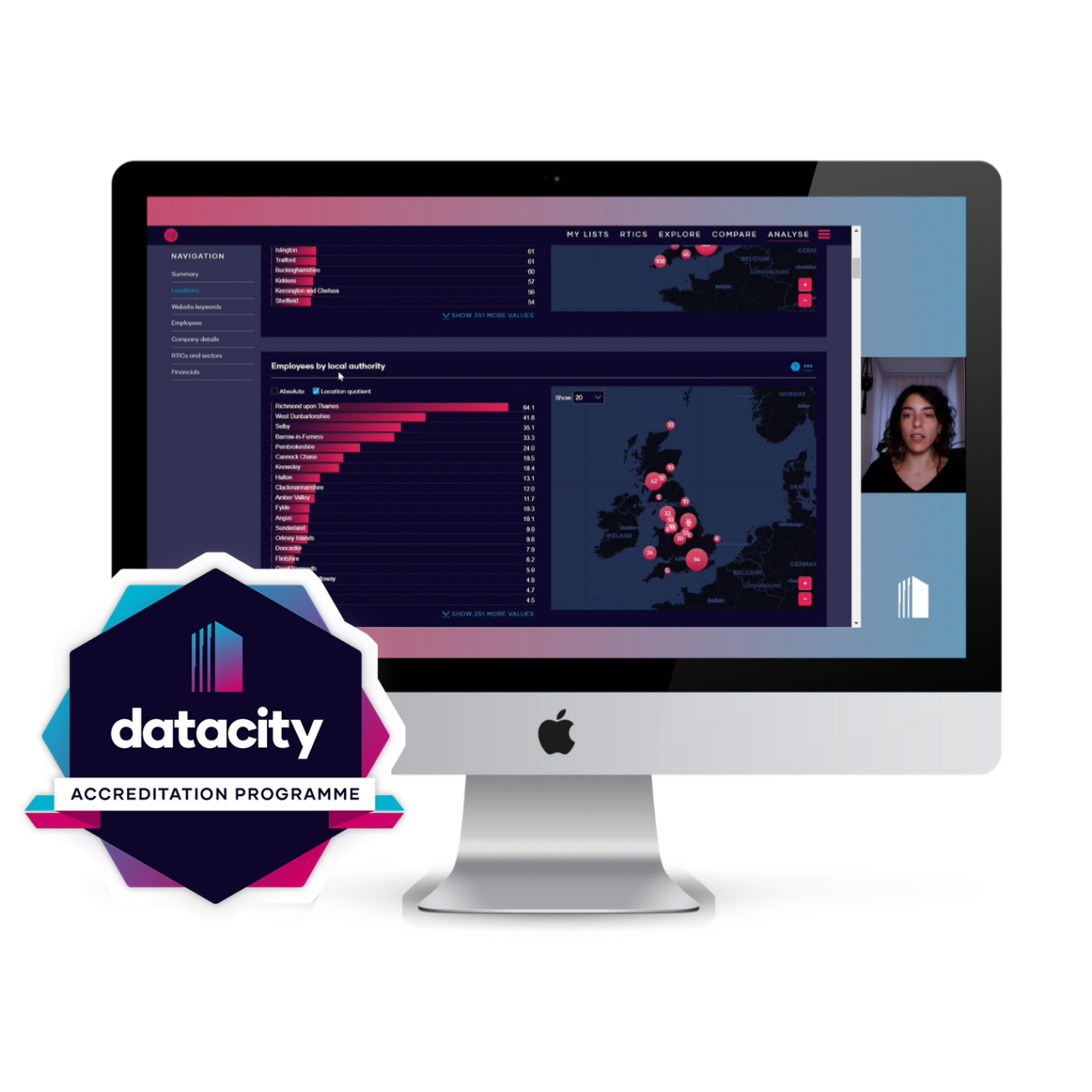 Become a Data City expert
At The Data City we want our customers and clients to get the very most out of our platform and database.
Our accreditation programme allows direct access to in-house experts and delivers impactful courses designed to help you understand our data, map emerging sectors, unearth game changing insights and become a Data City expert.
Why get accredited?
Gain knowledge
Make sense of the UK's ever-changing and emerging economy through a series of on-demand modules and assessments designed by our in-house team.
Get support
Get unprecedented access to 121s and check-ins during and after your accreditation programme from our team of platform experts and economic analysts.
Secure more work
Use your in-depth classification and platform expertise to empower your research and undertake exciting new projects using The Data City platform.
The accreditation process
Our accreditation course is designed to run over a 4-week period that will see you watching a series of informative videos, performing tasks and submitting a final assessment based on what you've learned – all accessible on our specialised, online eLearning platform.
Week 1: The Data

Users will get to see the Data City platform in action- learning more about our dataset and our overall approach to classification.

Modules:

1.1: URL-company number match
1.2: The raw data
1.3: The processed data

Week 2: Building RTICs

Users will be introduced to Real-Time Industrial Classifications (RTICs) and will learn how to build their own RTICs independently.

Modules:

2.1: Using language as the main criteria for industrial classification
2.2: Building the lists
2.3: Understanding the final product

Week 3: Understanding the impact of RTICs

Users will learn more about the impact of RTICs in policymaking for different types of organisations and will start work on their final assessment.

Modules:

3.1: Introducing the assessment.
3.2: Impacts of RTICs
3.3: joining RTIC data with other available datasets

Week 4: Assessment

Users will complete and submit their final assessment for review and receive feedback from The Data City team.
Trusted by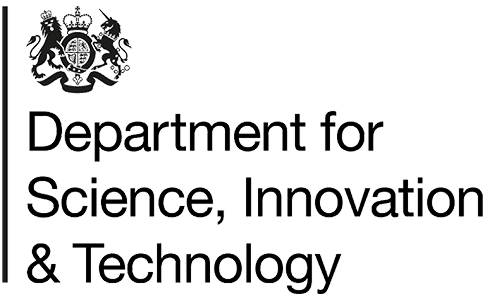 "

The training content is put together in a really effective, concise and accessible way, led by the Data City's brilliant team.

"
Charlie Hopkirk
Principal Analyst – Business & Economy
|
The Economic Intelligence Unit / Midlands Engine Observatory
Our accreditation course and learning materials were designed by our in-house team of platform experts and analysts, allowing you to get the most out of our innovative data.
"The accreditation programme goes through the platform and the data in detail. It is important that our clients become proficient users so they can build datasets, analyse them and interpret the results in a way that enhances their projects and strategies."
– Dr Fátima García Elena, Consultant, The Data City
Apply today 👇
Interested in The Data City accreditation programme for yourself or your organisation? Simply get in touch with your account manager or apply using the form below.