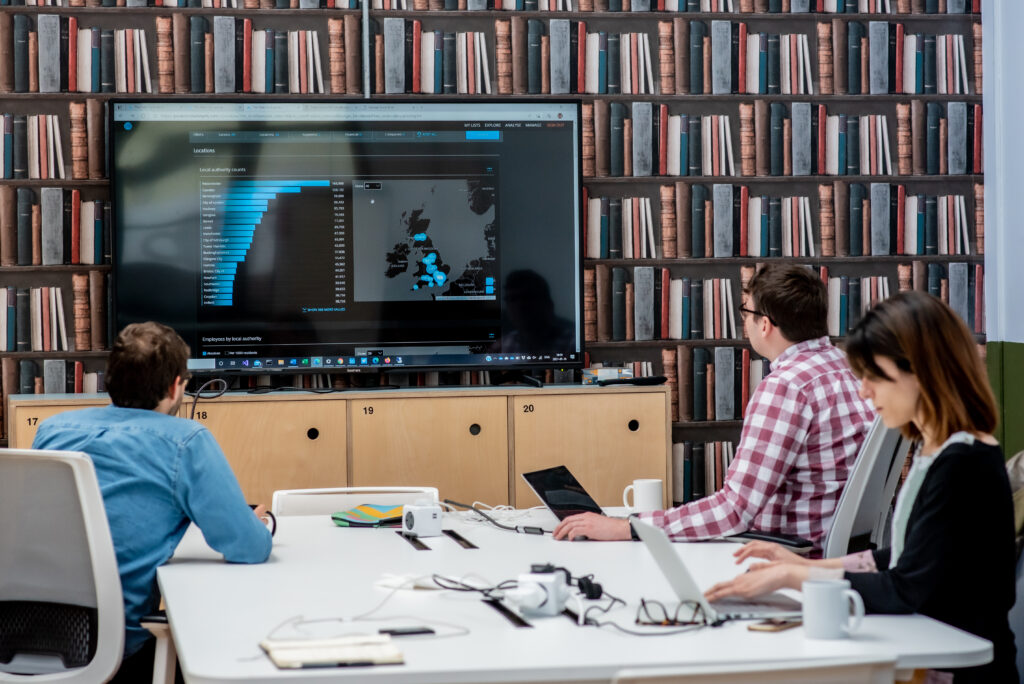 The alternative to SIC offered by Real Time Industrial Classifications means that economists can finally stop apologising for SIC.
Report after report. Caveat after caveat. SIC is so broken that analysts have been apologising for using it in their reports. The system is out of date and too rigid to describe the type of economic sectors that have appeared over the last decade. We've covered the flaws in SIC In detail previously.
We're not the only people frustrated by SIC, but we are the first to propose an alternative.
Recent reports apologise for SIC
A recent DCMS report 'Assessing the UK's regional digital ecosystems', which summarised the findings of research into the digital ecosystems of the UK's nations and regions, used SIC and SOC as the basis of its review.
We noted that the report highlighted that it was hampered by the limitations of the SIC system and wanted to make sure that teams in DCMS knew that we have overcome these issues publishing over 200 emerging economy classifications on our platform.
The report's authors note the flaws in SIC. They write, "SIC Code classifications have limitations, because they are rigid and may only partially account for emerging sectors, such as Fintech, EdTech etc. To account for this, Steer-ED used additional sources, such as Beauhurst's tracked growth business database and data from Geek Talent, which classifies sectors and occupations in ways which fit more closely to emerging sectors and roles. However, these data were not available for all metrics."
Of course, all these data sets have their merits and has been designed for a specific purpose. The need to combine data from a range of sources, each with a different definition of the types of businesses being analysed and different methods to create their data sets, introduces the chance of error.
Even the best intentions can result in an ineffective hybrid data pool and make it more likely that businesses and companies (even entire segments) are missed.
The limitations of SIC were also recognised in the Kalifa Review of UK FinTech, published in February 2021. The Review outlined the need for a better system of industrial classification to enable better connectivity, 'liquidity of information' and analysis within the sector. It's authors noted;
"During the review there has been extensive data cleansing of a number of current data sources to establish an accurate picture of UK FinTech. For example, research found that over 50% of FinTechs are unable to classify themselves (including the likes of Monzo, Wise, Funding Circle, Revolut, etc.) using the current Standard Industrial Codes (SIC 2007)."
It continues, "Thus repeatable, accurate analysis on the FinTech industry by the ONS, government and other interested parties is not currently possible and there is a need to establish a platform that enables liquidity of information."
RTICs provide the solution
It's clear that economists and analysts have been hampered by SIC. They have often had to blend a host of data sets to understand an economic sector and the companies within it.
This methodology of blending diverse datasets to allow for easy analysis is understandable while SIC is the only option. But there's now an alternative that means everyone can stop apologising for SIC.
RTICs provide an alternative by fusing machine learning with human experts in the loop to create highly nuanced polyhierarchies that better describe today's economy.
Real time industrial classifications have the potential to replace SIC. We've developed over 200 new RTICs in 2021. Indeed, responding to the findings of the Kalifa Review, we've been working on a taxonomy for FinTech and are publishing the first ever Data City FinTech Census soon.