We're proud to announce the launch of our brand-new accreditation programme – a four-week course designed by our experts for Data City users who want to improve their platform knowledge, drive deeper insights and even unlock new business opportunities.
Become Data City Expert
At The Data City we want our customers and clients to get the very most out of our platform and database. That's why we've flung open the doors and worked with our incredible team of analysts and consultants to design a step-by-step guide to our platform.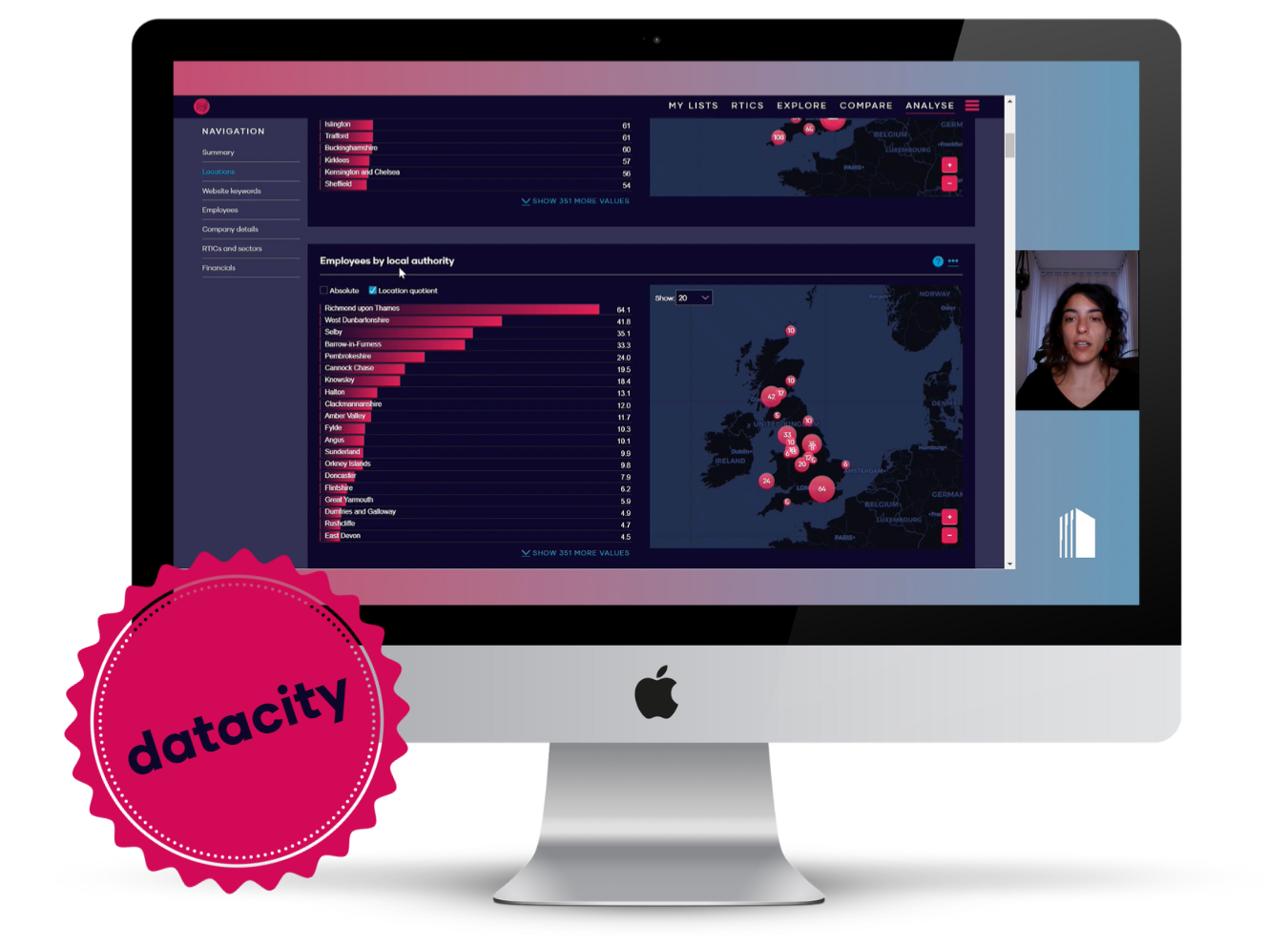 Our new accreditation programme is now available to both current and new partners who are looking to expand their knowledge. The online course, which is all accessible via on our eLearning platform, will help users to better understand our data, map emerging sectors, unearth game changing insights and become a Data City expert.
The accreditation process
Whilst initially planned to be completed across four weeks, our accreditation programme is completely flexible, allowing you the ability to run through the modules as your own pace.
The course includes a range of modules that range from our platform dataset to setting up your first list, all taught by our expert Consultant Fátima García Elena. Throughout the programme you'll watch informative videos, perform tasks, answer questions and complete a final assessment based on what you've learned – all accessible on our specialised, online eLearning platform.
Our accreditation programme includes:
Week 1: The Data
Week 2: Building RTICs
Week 3: Understanding the impact of RTICs
Week 4: Assessment
How to sign up
Do you work with the public sector as a consultant, analyst or economist? Or are you a current user of The Data City looking to take your work to the next level? Then we'd love to hear from you.
Simply head to our accreditation page to find out more and fill in our application form to find out more about the programme and our prices.