Latest reports
The emerging economy in detail
Our reports combine aggregated open data and predictive key-word classification for insight and analysis.
Each sector data report compliments a data download that provide real-time perspectives on niche and emerging sectors.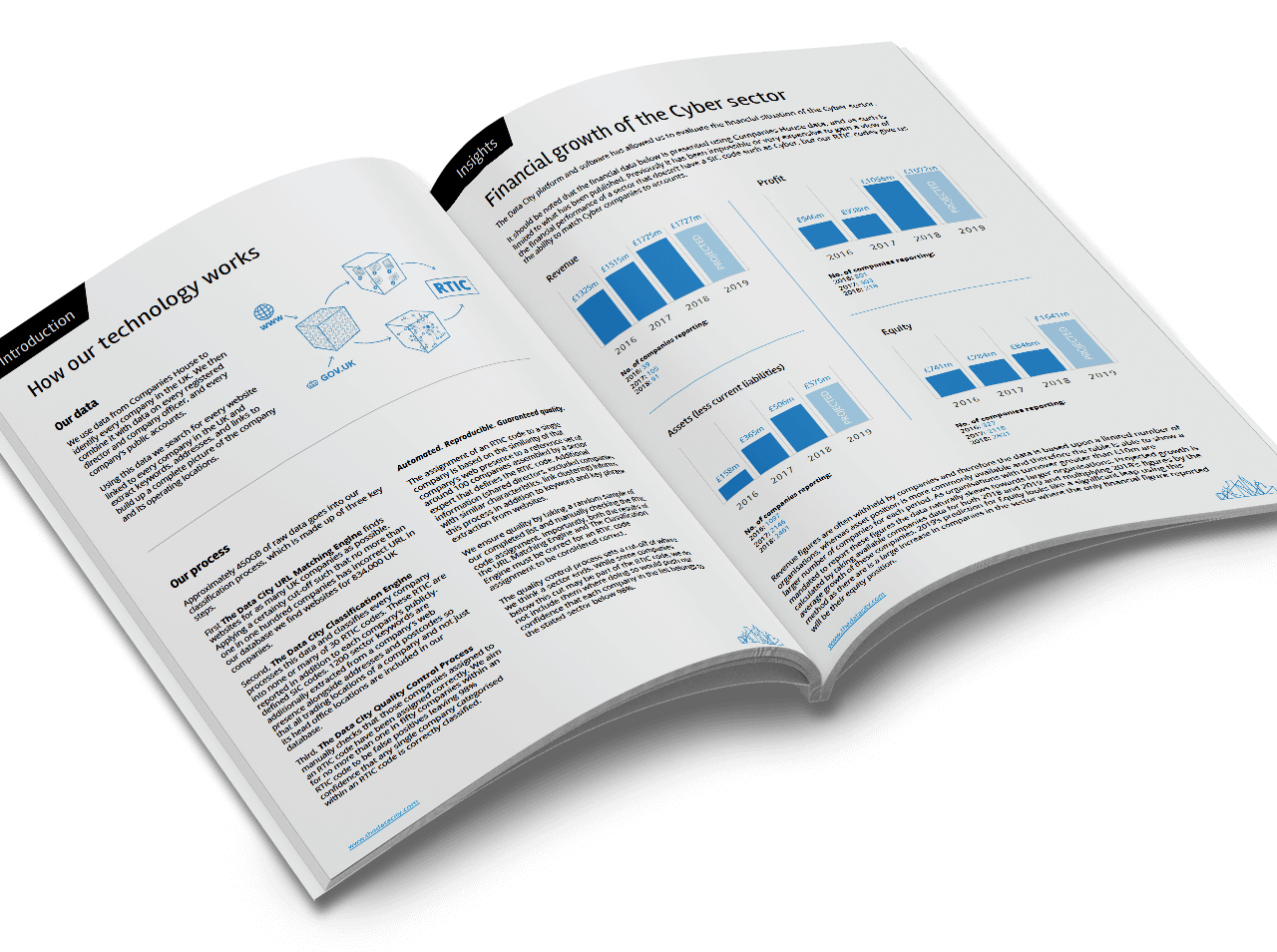 April 2020
UK Cyber Sector Report 2020
This report brings life to the UK Cyber Sector, compiling insight on 4031 organisations who self-declare diversified and non-diversified products or services within the industry.
May 2020
UK Emerging Tech Report 2020
Using the latest machine learning methods to identify specific growth sectors within organisations, whitepapers, patents and tech events we built a balanced picture of the UK's Tech ecosystem. We interrogated data from all UK regions outside London to find clusters engaged in new and emerging technologies.
February 2020
UK Top Tech Cities 2020
Sponsored by MIDAS and GMCA, this report highlights which UK cities are best placed to locate your Digital HQ.
Summer 2019
UK Digital Tech Census
This analysis addresses the limitations of traditional SIC Code classifications by showing digital technology industries are over 25% larger than previously thought.