At The Data City, we've spent years researching and building an unmatched understanding of growth, investment and innovation. Working with some of the UK's top ministerial departments, governing bodies, trade associations and local authorities, we've been able to see firsthand the impact of our data and the importance of accurate growth measures.
It's all about growth
Looking at our platform and data, it all comes back to growth. Whether it's at a company, sector or regional-level, we find our clients and users are most interested in identifying and harnessing growth opportunities. From local councils, LEPs and mayoral authorities looking to identify emerging sectors and key clusters, to financial institutions wanting to uncover high-growth companies to invest in, there's never been a bigger need for accurate and actionable real-time growth measures. And that's where we come in.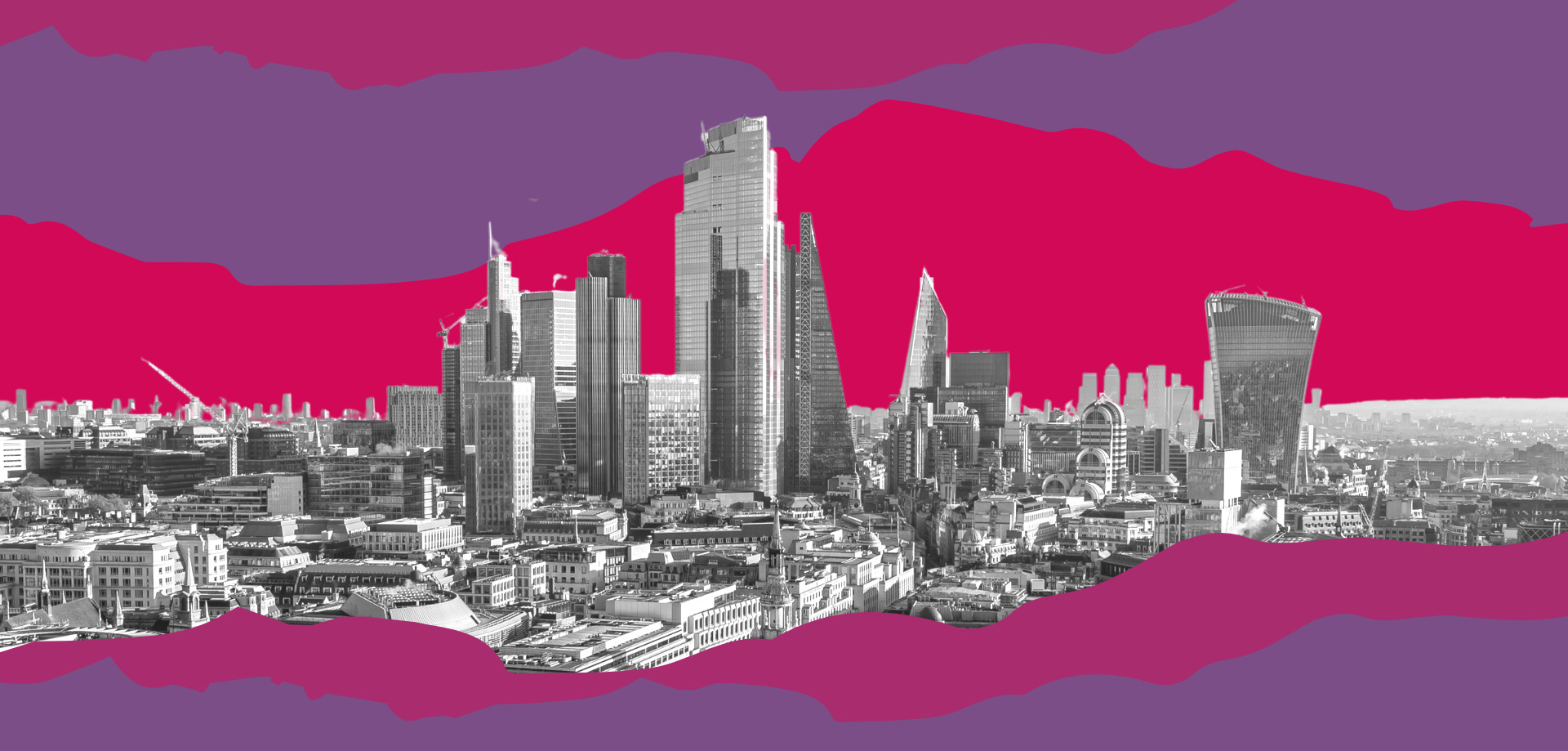 In 2023, we're doing more to help our customers identify high-growth opportunities through unparalleled data and insights. Building on our success of our platform, which includes every company operating in the UK (over 5.2 million), 350 emerging sector classifications and our suite of established growth measures, we're dedicating more of our time to build new growth features (both measured and estimated) for our customers that are more accurate and easier to use than you would find elsewhere.
Say hello to Growth Finder
One addition we can't wait to share, is our Growth Finder product. A culmination of years of development and research, Growth Finder combines a wide range of company-level data with industry-leading partnerships and data sources so you can see the growth metrics important to you, all in one place. The best part is it will be completely free to all users of The Data City platform when we launch.
Some key features of Growth Finder include:
Comprehensive Growth Metrics
Compound Annual Growth Rate (CAGR)
Estimated Employees and Estimated Turnover (present + historical)
Company Growth Stage
University Spinout Flag
Event-Based Indicators
Job Vacancies (powered by Lightcast)
Investment Data (powered by Dealroom)
Innovation Grant Funding
Research Collaborations
Contextual Data Points
RTIC/SIC/Custom Sector Performance
Investment Attractiveness
Geospatial Metrics (Clusters, Economic Complexity)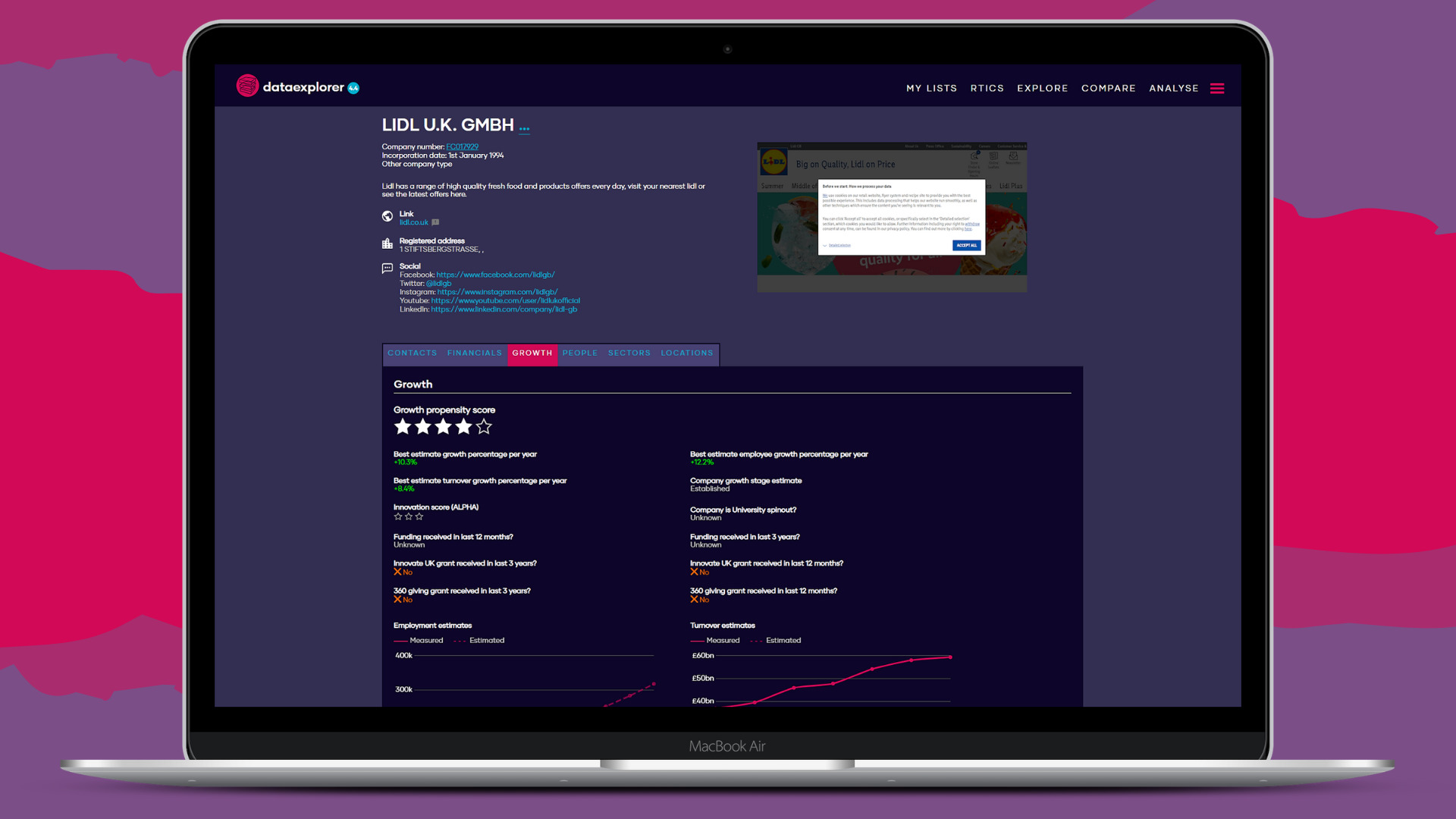 As well as key growth measures and estimations, we will also be introducing brand new Growth Score. With the wealth of growth data we now have (including company financials, events and context of operation), you will soon be able to view the growth potential of both companies and entire UK sectors – making it even easier to spot and act on opportunities.
We want to hear from you
At The Data City, we're committed to providing the most extensive growth dataset available while delivering the necessary tech to understand growth locally and by sector. In the coming weeks and months, we're excited to be talking more about growth, what it means and why it's important, and of course we'll be revealing more about our brand-new Growth Finder product and the measures we're giving our customers.
But it's not all about us. What does growth mean to you? What individual metrics or data is most important for you and your organisation? Whether you're already a customer or brand new to The Data City, we'd love to hear from you. Let us know what you think on social media or feel free to get in touch with us today.
Interested in seeing our growth features first-hand? Join us on the 25th May for our third Emerging Economy Open Forum webinar. Register for free today.