Version 4 of the Data Explorer is now released, and we have some big things to share!
Coming out just 5 months after our last major version update, v4 has some amazing new features and very notable improvements. With that being said, let's get into it!
Instant classification
Perhaps the biggest change isn't even a new feature, but a massive improvement. We're talking instant classification – in versions 3 and below, classification of 1.6 million companies took around 10 minutes; now you have to wait just 10 seconds.
The difference here cannot be understated. Refining an ML list is now less time consuming than ever. This change means that you'll spend far more time refining and far less time waiting, leading to a much higher quality list. Either that, or you get to same quality list 60 times quicker.
But why take my word for it? Try it in platform now and see for yourself just how much time this saves.
New Financial Filters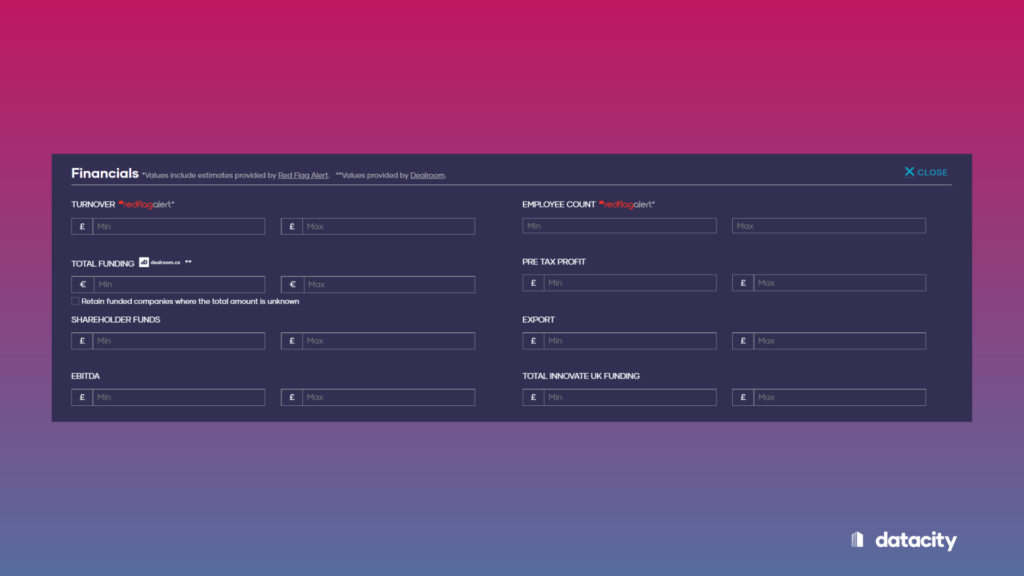 EBITDA
EBITDA (earnings before interest, taxes, depreciation, and amortisation) is used to tell the overall profitability of a business. This data tells you how much profit a company would have made if the variables mentioned above weren't taken into account.
Investors rejoice as this data is available at a glance in v4 of Data Explorer!
Innovate UK funding
In addition, you can now see companies that have received Innovate UK funding. This is funding granted to innovative companies to help their businesses grow.
I don't think I need to tell you how useful this new data point is – not only do you have our own innovation score to use, but now Innovate UK funding data too.
Other Major Improvements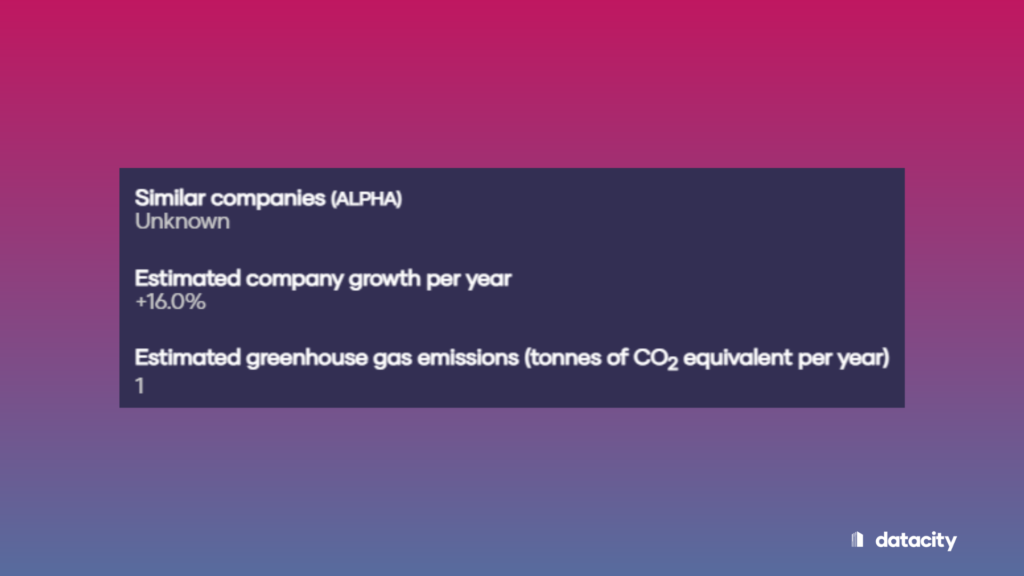 One click URL export
With this new feature, you can export a company's URLs with just one click. Pair this with external provides such as Hunter.io's bulk domain search and the process is now easier than ever.
Updated England and Wales geographies
We've updated our geography data to be up to date for the latest 2021 census. The previous data was from all the way back in 2011. This was no small task as the underlying geographies have had to be updated to accommodate the most recent local and regional government reorganisations.
Company Growth Estimate
We now have a new company growth estimate available in the company view. This estimate is based on the increase in turnover and employee count over time, which is supplied by Creditsafe.
Increased classification accuracy
As with most of our previous updates, we've worked to improve the accuracy of our classification. Due to this update, the size of some lists may have gotten slightly smaller. If this proves to be a problem, refining the list further through adding positive keywords should help (and will be much quicker due to our Instant Classification!).
That wraps up most of the major changes included in the v4 release. We've also done a lot of miscellaneous bug fixes as we continue to make using the product as smooth as possible. We always appreciate feedback on our updates as we want to the build the product that fits our users.