Here at The Data City, we are proud of being an innovative and forward-thinking company. However, what truly sets us apart goes beyond technical expertise and product innovation. It's our vibrant and inclusive culture that fosters collaboration, focuses on personal growth, ensures a healthy work-life balance, and has a total belief in our team which empowers them to make decisions. 
In this blog post, I wanted to share our culture at The Data City, highlighting our core values and the overall working environment, in the hope that other companies learn from us. I truly believe that a great work environment produces the best results for a business.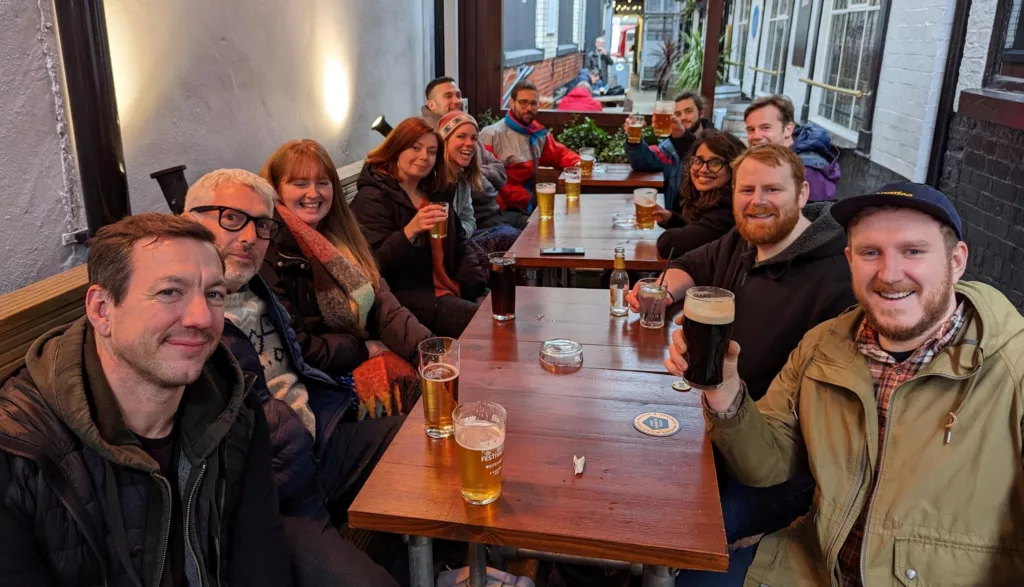 A Culture of Collaboration and Empowerment
At the heart of The Data City's culture is a strong belief in the power of collaboration. We know that great ideas can, and do, come from anyone in a business. This philosophy is reflected in our flat organisational structure, where open communication channels allow for easy information sharing and idea exchange.  
Every employee is encouraged to contribute their unique perspectives and insights, and everyone uses our product in addition to working on client projects. This keeps us focused on three of the four most important aspects of our business: Customers, Data and the Product. The other element that is at the heart of our business is People. In our roles we each have two of the four elements in our internal titles, to make sure we are always considering and focusing on these essential values. 
We also do something that I have never seen done in any other business I have worked in – we work as a whole company to feed into the business plan. This means that we really understand the drivers behind business decisions that are made, as well as the risks and opportunities that exist throughout the whole business. 
Bettering the team by tackling challenges
We value and encourage employee empowerment and understand our success is directly tied to the individual growth and satisfaction of the team. As we are often working on difficult problems that no one has yet solved we have no end of stimulation and challenge!  
To ensure these are positive challenges, we always engage problems and break them down as effectively as possible. We then prototype quickly. Mistakes are expected and accounted for, and as they don't negatively affect the product, we learn and move on quickly. Our no-blame culture helps to create an effective working environment that helps push our developments forwards. 
The team is further empowered by the use of OKRs; which give them clear objectives and the feedback loop ensures that these are met.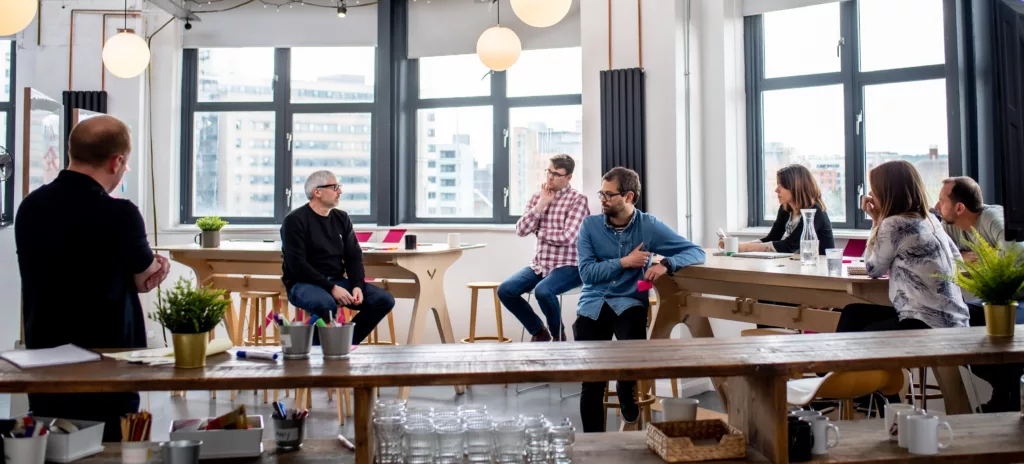 Supporting our team personally and professionally
To support the team in growing their skillset and abilities we encourage personal and professional development through regular training programs, mentorship opportunities, and access to the latest technical resources. This ensures that we have the tools and knowledge to excel in our roles. We work with individuals to understand the best type of training for their needs and ways of learning – in some cases, this can be as small as a book to read and then a feedback session on what they learned from it; it could be hiring a coach or consultant economist for them to work with; or it could be an apprenticeship or more formal training. 
The Data City recognises the importance of work-life balance and offers a host of benefits to support employees' well-being. One feature our team love is the minimum holiday policy, which allows employees to take the time they need to recharge and rejuvenate.  
Employees have the flexibility to choose when and where they work, enabling them to tailor their schedules to their personal needs and optimise their productivity. We have always offered flexible and hybrid working options (even before covid) as we realised long ago that this approach allows individuals to maintain a healthy work-life balance while still contributing to the company's success.  
We actively encourage a day off work, not logged, for everyone to do work for a charity of their choice (be that running a race, recovering after one, painting a local shelter, working at a food bank, or helping at your local stables) the idea being that, whilst we as a business support a different charity each year, we want to help our team support a charity that matters to them.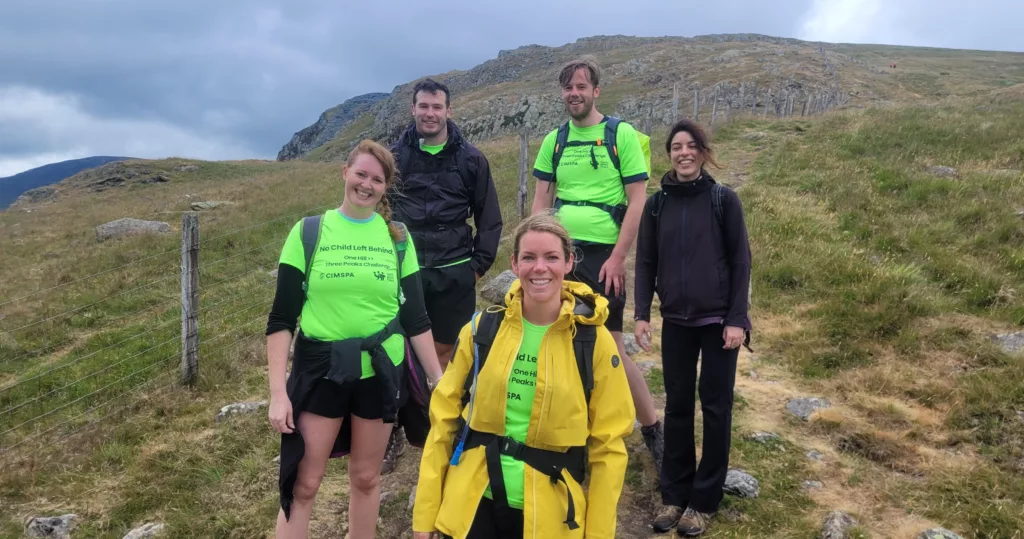 Paying the team what they deserve
Whilst we realise that culture isn't created by the benefits listed on a job spec, we also know that these are important and put a lot of time and effort into the benefits we offer the whole team! We do the basics well – great salaries and pension in addition to an EMI scheme so the team benefit from the success of the company.  
We give bonuses to reward exceptional team performance as well as support with cost-of-living increases. We have a comprehensive health package in place for each team member (including both Vitality and a cash plan with Medicare) ensuring that employees have access to the best medical care when needed.  
Providing the right tools for the job
We also don't underestimate the importance of providing the right tools and resources – this is a crucial element so many businesses get wrong! If you want your employees to perform at their best, it's essential to ensure they have the best technical equipment. We personalise our technical packages for what an individual wants – this ensures they can tackle complex data challenges efficiently and effectively.  
Our people are our business, by investing in them we create an engaging environment where innovation thrives.